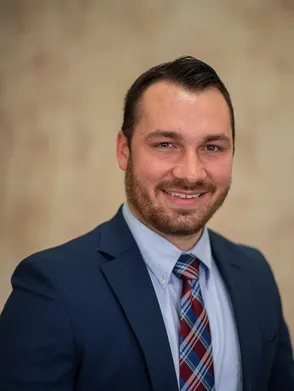 Board Certified Chiropractic Physician
Dr. Kane Price seeks to help patients with any spinal pain as well as pains that may involve extremities. Like Dr. Arsenault, he has adapted his skills to include cutting edge technology in order to get his patients the best results.
Dr. Price became interested in Chiropractic after injuring his throwing arm in baseball as a senior in high school where he was told he would need surgery and be unable to play his first year in college. He then started to shadow a local Chiropractor where he received treatment for the summer as he learned what it was like to get a more natural treatment plan and incorporate the whole body. Within the three month span, his arm was back to 90% and he was back to throwing the baseball without any pain.
Dr. Price graduated from Temple University with a degree in Kinesiology followed by earning his Doctor of Chiropractic degree from Palmer Chiropractic College in Port Orange, Florida in 2019. He completed his clinical work early and was able to perform his preceptorship at Colony Chiropractic until he graduated and was brought on full time as a practicing Chiropractor.
Dr. Price and his wife moved to Summerfield and have a baby girl at home while expecting their second child in April, which is right in his wheel house of adjusting skills since he has adjusted patients as young as 1 day old and senior citizens as well.
Dr. Price specializes in Chiropractic care, disc decompression therapy, cold laser therapy and exercise rehabilitation. He treats everything from back and neck problems, to extremity and visceral issues while using cutting edge technology. He will be performing DOT physicals as a registered Certified Medical Examiner as well.
2016 Bachelor of Science – Temple University
2017 The 4 Basic Human Needs –Dr. Bart Precourt
2017 Receptor Based Applications – Dr. Antonucci
2018 Pediatric, Prenatal & Family Wellness – Drs. Theresa and Stuart Warner
2018 EDX Evaluation – Dr. Louis Vera
2019 Doctorate of Chiropractic – Palmer College of Chiropractic
2019 Parts I-IV plus Physical Therapy- National Board of Chiropractic Examiners
2020 Neurology (Neuroplasticity / Pain Model) - Hedi Haavick
2022 Whole Food Nutritional Strategies for Superhuman Results - Dr. Bart Precourt
2022 Certified Medical Examiner (CME) for FMCSA